MEMORANDUM OF UNDERSTANDING (MoU)
ABOUT MoU
A MoU is an agreement between two institutions for Academic, Cultural, Sports, Extra Curricular Exchange Program, Skill Development, Out Come Based Training, Placement & related services. Both parties agree to join hands and carry out collaborative research work by faculty and students. Both will enter into joint research and development activities by initiating writing of Detailed Project Report (DPR) and submission of the project proposal to the funding agencies like CSIR, ICMR, ICAR, etc.
OBJECTIVE OF CO-OPERATION
The objective of this Memorandum of Understanding (MoU) is to cooperate in educational projects in areas of mutual interest. The purpose of the MoU is to develop co -operation and promote mutual understanding and excellence in practice-based education, research and knowledge exchange between the parties, so that the research and knowledge developed is used for further research and its application at regional, national and global level.
SCOPE OF CO-OPERATION
The Parties agree to implement cooperation programs including but not limited to:
• Exchange on best practices
• Faculty and student exchanges
• Curriculum development
• Skills based certification courses that are left to the choice of the two parties
• Other areas as mutually agreed upon by the Parties.
Based on the principles of equality, reciprocity, and mutual benefit, Jamshedpur Co-operative College, Jamshedpur (Kolhan University, Chaibasa) and its Collaborative Institution (MoU) hereby agree to explore the following avenues of educational exchange:
1. Student exchange program.
2. Curriculum development and offering specially designed programs of study.
3. Collaborative Research projects.
4. Promoting and encouraging joint research projects and other scholarly co-operation, particularly on Sustainable Development, Tribal Studies, Linguistics, Medicinal Plants, Environment and other areas as decided from time to time.
5. Development of research/academic activities in key areas.
6. Initiating activities to run innovative interdisciplinary courses.
7. Events collaboration to accelerate entrepreneurship and innovation.
8. Joint Incubation Program.
9. Conducting workshop and training to students and faculty.
10. Academic leadership & Innovation.
11. Pursuing other mutually advantageous undertaking
Collaborations and Activities through MoU
Collaboration
| # | Collaboration | Link |
| --- | --- | --- |
| 1 | Arka Jain University, Jamshedpur, Jharkhand | View/Download |
| 2 | Srinath University, Jamshedpur, Jharkhand | View/Download |
| 3 | Jamshedpur Worker's College, Jamshedpur, Jharkhand | View/Download |
| 4 | Hulladeck Recycling Pvt. Ltd, Kolkata | View/Download |
| 5 | Jamshedpur Women's University, Jamshedpur, Jharkhand | View/Download |
| 6 | Usha Martin University, Ranchi, Jharkhand | View/Download |
Activities through MoU
Students exchange programme with GSCW, Jsr
Quotes Wall Painting Competition with Arka Jain University, Jamshedpur, Jharkhand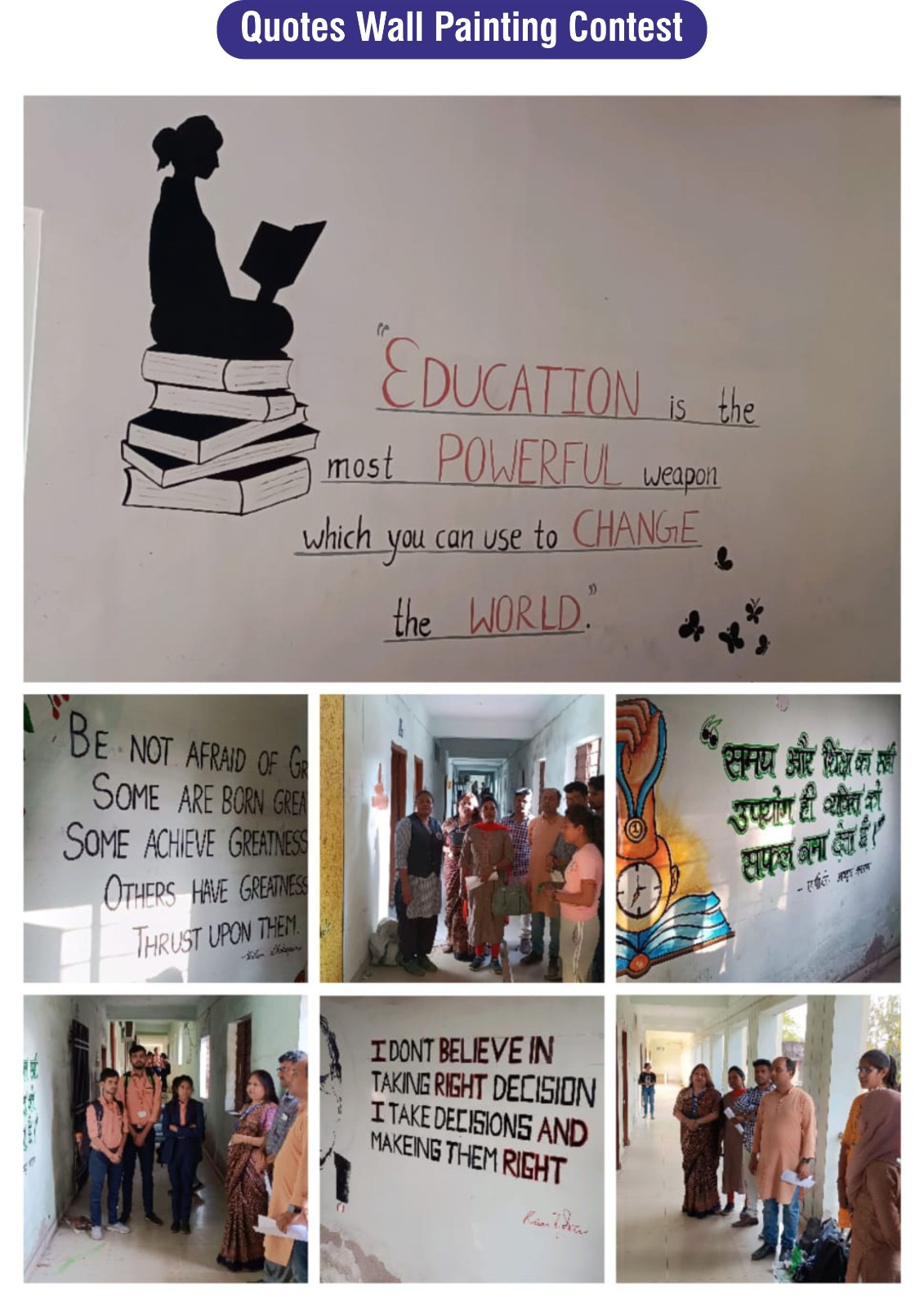 Academic Exchange in BBA, Commerce, Chemistry teachers with Srinath University, Jamshedpur, Jharkhand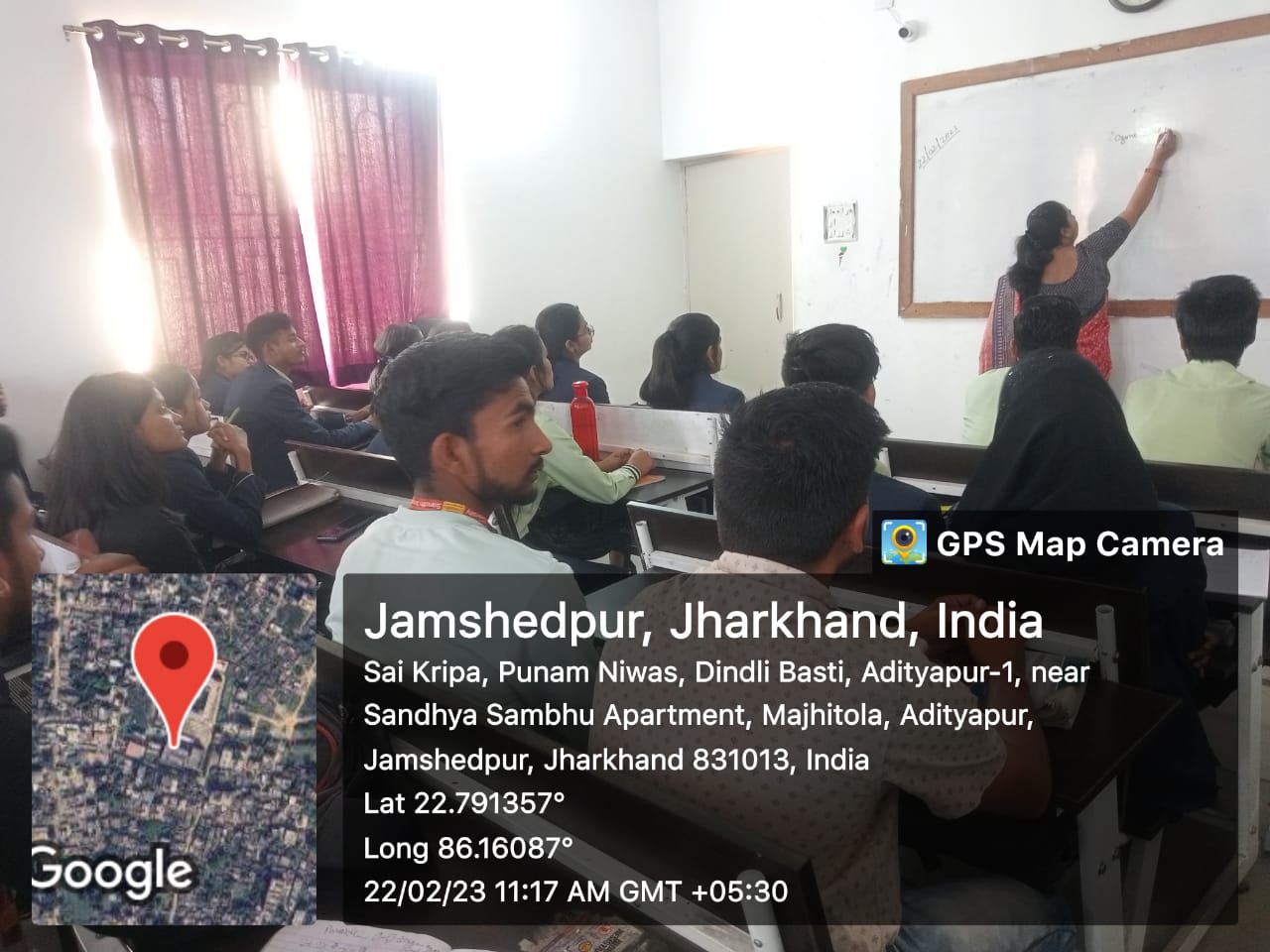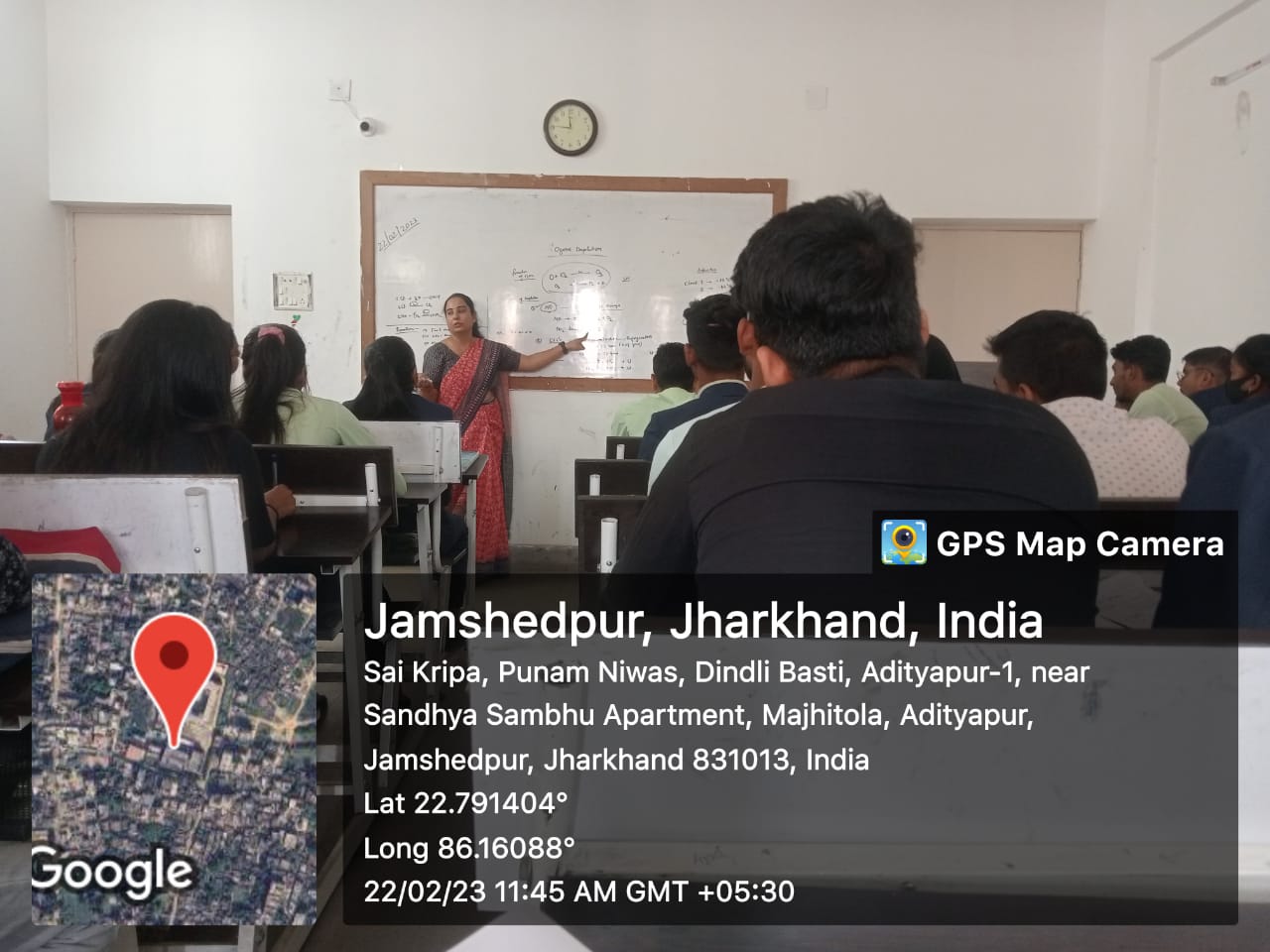 Quotes Wall Painting Competition with Srinath University, Jamshedpur, Jharkhand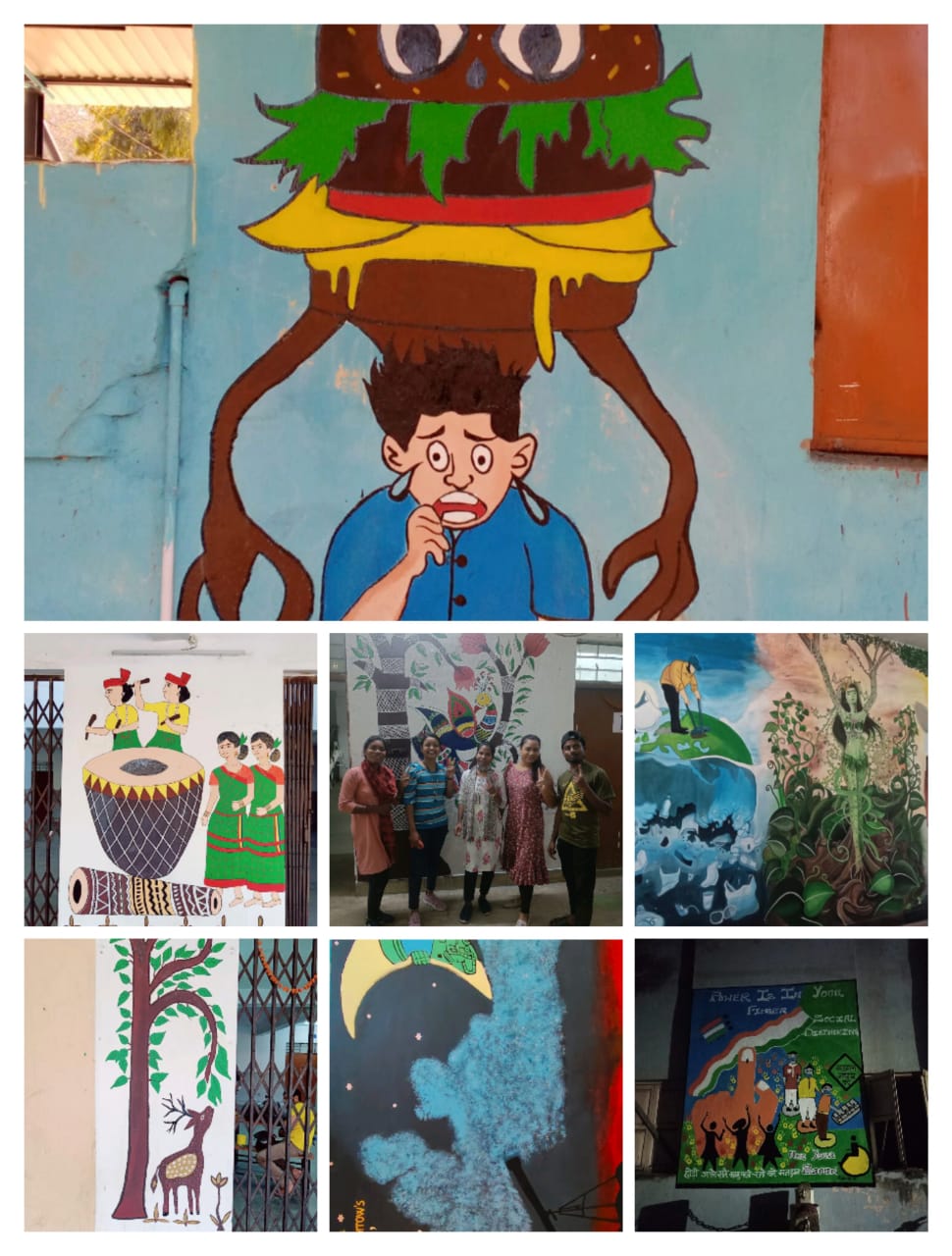 Volleyball Competition with Jamshedpur Worker's College, Jamshedpur, Jharkhand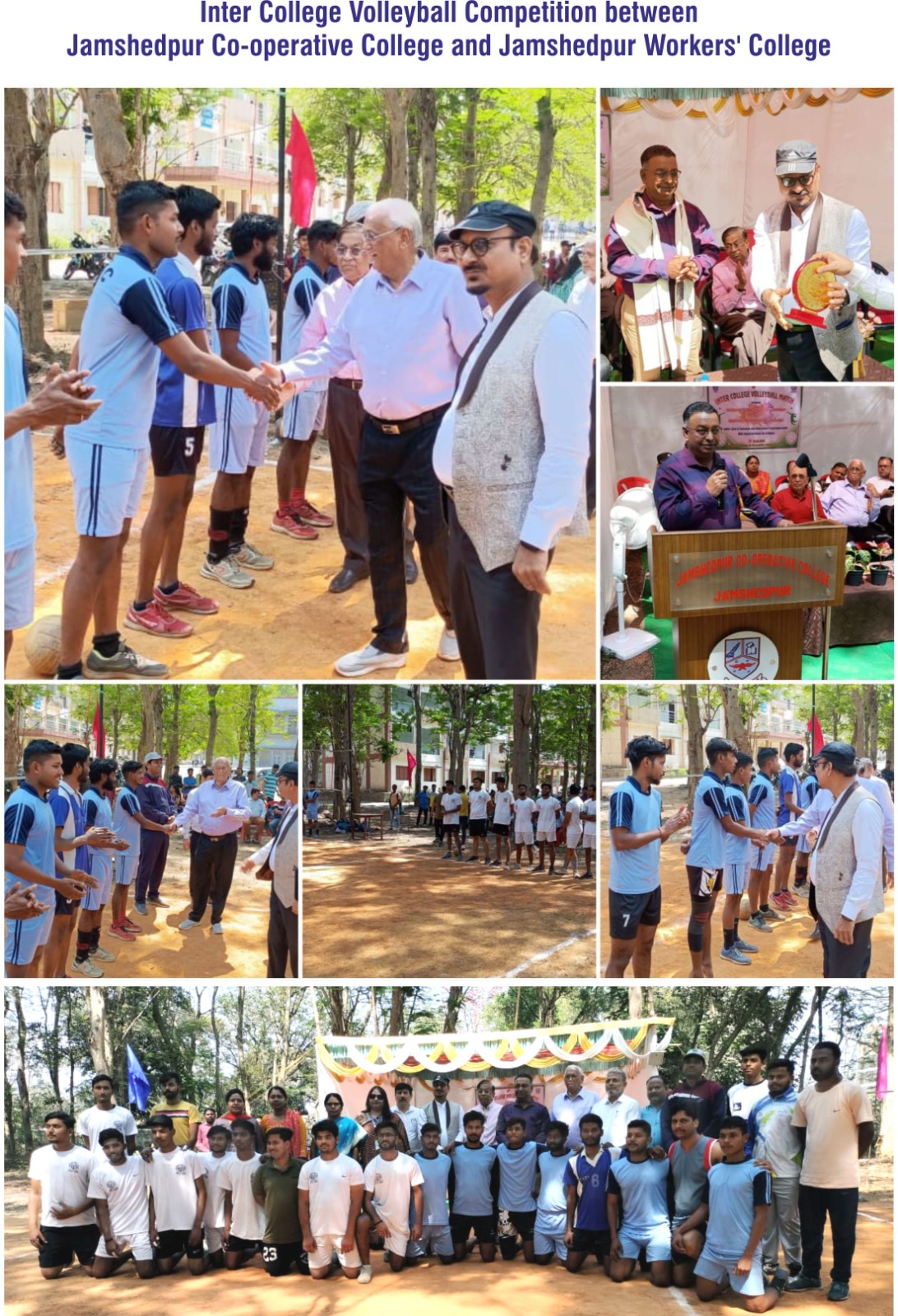 E-waste Management with Hulladeck Recycling Pvt. Ltd, Kolkata